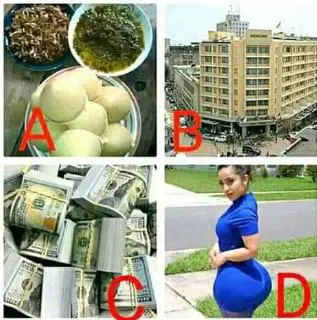 Good day ladies and gentlemen.
Everyday when you log into the internet what you read mostly is on how to make money.
So I decided to dive out a little bit to discuss what eat up the money we make.
This is a practical lifestyle that some people live that I even find it hard to accept that even with a multitasking paying jobs but with this kind of enlisted mentality won't help the case to but waste energy, strength, time and money at the end.
We work and we received good money that can even sum up to 50k a month for the average guys and 100k for the super average guys but at the end we borrow.
Let dive into 10 things that we do that eat up our money.
Ten things that eat our money.
1. Make up
many people want to look handsome and beautiful so they spend a lot on their appearance. This is just on their skin mostly on their face, hand and leg. Most of the creams we buy don't usually work so any cream that doesn't work we have definitely waste the money for it, since we are go to buy another one even when we are not through with the one we bought.
At the end of the day we must have spent a lot on creams just to get the desire one.
Some of the creams that work perfectly cost a mountain one has to keep up with it.
The girls knows how it roll with them. Spending money on make up is a most thing.
2.fast food
guys, you see this part eat money than you can imagine you economizing. Nothing works here. You see and buy simply because you can't cook. I don't have much to say on things but someone knows better.
3.dresscode
not everybody is a celebrate but everyone dresses like one, if not all, some do to the fullest. Buying the best just for a few months it won't look attractive again then you have to get another one. This area swallow momey more like ocean. The cut and sew things, the Ankara, the suit etc. One has to be careful in this area if not....... Anyway let me mind my business people will still wear clothes.
4.drink aka alcohol.
well I don't have anything to type here. But those of us that eat my brother 's monthly salary through alcohol understand me already.
5.woman/man aka selfish relationship
I don't ladies spend much on guys in a relationship but even if they do they should try to be careful at it.
Guy can go an extra length to get at a girl. Spending even his last card on her means absolutely nothing to him. Shopping and feeding. Carrying another person expenses just because of 2 minutes sex with no pleasure. Anyway, what do I know. Someone should add volume on this.
6.transport
this is one of the biggest challenge of every working human being. Imagine your work place at mushin and you live at ikotun.
Can one save with such expense on transport. The chance is slim.
7.bet or lottery
sorry to add this but honestly it eat money too. I know what I am saying. But I know one who knows better. Let me reserve this space for him......,...........
8. subscription aka not doing things that will bring money with it
I have little idea about this one but it eat money too. Spending money on subscription with no good end product is also another little waste of money.
9.gadgets and machines
Boom! This is untouchably touched. Whether you admit or not it is eat you dry. I mean without this, you could save a mountain but now you have it buying it is not the problem but maintaining it regularly. For those using the smartphone or local phone, recharging it is most thing, data: watching videos, listening to music etc would not make you have much saves.
Those car we buy some of them are s expensive to maintain, some of their spare part can train someone through out the university. Chai wetin I sabi big man big wahala.
10.lack of plan
this is the mother of all. If I say I should explain what savage this causes some people I won't be able to round it up today. So please, have a plan it is very important.