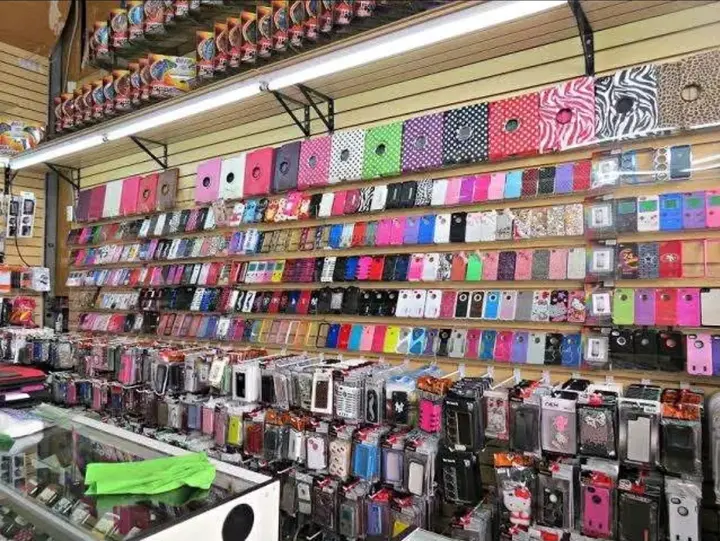 In this post, we would outline the best small business ideas in Nigeria. Some of these businesses can be started with little or no capital.
This explanation is needed to successfully run execute these business ideas.
1. Cosmetics Business
If you love beauty, then going into the cosmetics business will be the best thing to do. For this business thrive in Nigeria, you will need to involve in some deep research.This is important because you will need to learn new things about the cosmetics industry that will keep you updated, creative and innovative in business.
2. Tomato planting Business
This business is profiable, and it is not expensive to start up. However, before you can start the tomatoes business in Nigeria, you'll need to find out what type of tomatoes are in demand in the market. Information like this can be gotten from those who supply seeds, as they will inform you on the demands of seeds. Also, they will let you know the varieties that are patronized best. You will also need to ensure that the seeds you finally pick will grow well.
3. Gym Business
Fitness has always been a source of concern in Nigeria and a lot of people are now taking it seriously. This is due to the high rate of cancer that continues to kill people. If you are a fitness and health enthusiast, then you can think about starting a gym-related business in Nigeria. You will need to have enough capital to equip your gym center.
4. Blogging
If you are good in writing or have the determination to learn how to write, you can start a blog in a area of your interest. Blogging has become one good way of exploring an internet business. Things needed are internet access, good research skill, an interest, and a laptop and a lot of time to consume, You can set up a free blog with WordPress or Wix or if you have some capital, set up your blog on self-hosted server and populate your blog.
5. Sale of Mobile Phone Accessories
This is a very interesting business in Nigeria today. With as little money as N50,000 you are good to go. You can rent a space if you have the money, this business can also be done in mobile business i.e by carrying your products to places they are needed
Accessories that are popular in demand include batteries, memory cards, battery chargers, earpieces, screen guards, pouches, etc. You can get your supplies from Computer Village in Lagos or online through the many online stores.
6. Plantain Chips Sales
You have seen it everywhere, its more of a mobile business. Hawkers sell it in traffic and along the highways. The good thing is that it takes little capital to produce it. A small-scale plantain chip enterprise with an initial investment fifty thousand is going to return N10,000 in profit daily. If you're looking for business ideas in Nigeria with low capital,this should be considered
This business can be done in your kitchen with a little expense to print your branded pack. You will need to get some training from someone already doing the business, learn some recipes and develop a supply chain both for your raw materials (plantain) and finished products.
8. Liquid Soap Production
The market for liquid soap in Nigeria is so wide and well established brand are finding it difficult to meet up the demands.INt is a product that is needed by every household and as the population increases, so also will be the demand.
Wherever you go, you will find homemade liquid soaps with no branding at all, packaged in used plastic bottles being sold for between N50 and N100. With a little capital, you can make lots of profits producing liquid soap and selling to supermarkets and other shops that retail to end-users, restaurants, bakers, caterers and home keepers.
9. Car Wash
The need for car wash will always be on the rise and anybody can do this business irrespective of age. With a little more capital, you can start a car wash that appeals to upwardly mobile individuals by setting up a sitting area decorated with a TV set where your customers will sit while their cars are being washed. You can make it a multiple income stream business if you have space by adding the sale of drinks, shawarma, etc at the sitting area. The critical things needed for a car wash business is the space that can be rented, source of water and the washing machine.
10. Mini Importation
The internet has redefined trade and commerce. Many people have struck gold by importing items online through eCommerce sites like Alibaba, Aliexpress DHgate, global sources, etc. With less than N50,000 you can start this business.
What you have to do is identify the little, little things that people are in demand for search these eCommerce sites, find a procurement agent who will buy the items and deliver to you, sell in locally and make your profits. Even with the degrading value of the Naira, people who do this business still smile due to the profit. Items you can import and many varied and may include: mobile phone accessories, cosmetics, fashion items, etc.
11. Website Design and Maintenance
Many businesses, both big and small, are done online. Many high net worth individuals like politicians, chieftains of corporate organizations and successful business people are now using online, such as websites to promote their brands and personality.
This trend has increased the demand for website designers. If you learn how to use common design tools and build good websites, then you can get engaged in this business.
To be unique you need to know how to design professional websites, create web graphics, build web pages, and upload web pages to the server. Other skills you will need to learn include domain name registration and how hosting services work.
12. Call Card Business
This type of business is called the recharge card business in Nigeria. There is hardly any adult who doesn't own a phone. This is one of the reasons why those in the recharge card business are doing so well. You too can join the train as you join the business with little capital..
13. Food Cart/Mobile Food Business
Food is one of the primary needs of man. Man must always eat,As a result food business will always be a lucrative one. To be successful and to differentiate yourself by choosing a specialty menu, a niche, and a market segment.
Select your market carefully where the returns are higher. For example, you can choose to serve workers of big organizations like banks, oil and gas companies, and multinational organizations and develop a relationship with their HR departments to allow you to bring your food during their lunch or within specific hours of the day. You can add special delivery of specialty food to busy executives as part of your service.
14. Sports Betting Agency
Sports betting has become a goldmine business 1in Nigeria as the young and old take advantage of their love for football to make money while enjoying the round leather game.
This also explains the reason there is an upsurge in sport betting companies (bookmakers). These sports betting companies cannot be everywhere and this is why they need agents who relate directly with betters. You will need a neat environment for office space ( a shop will do), a generator, a computer, a printer, an internet connection, And a fixtures board. You will then sign an agency agreement with the bookmaker of your choice. With some companies, you make money in three ways, viz: board game, virtual game and deposit you make on behalf of your customers. With N250,000 you can sure be in this business and begin to smile to the bank.
15. Cloth designing and Tailoring
This business requires skills. So, the first step to your success is to acquire skills. Go for both English and traditional wear tailoring, fashion and design training. Once done, boom! You're made. Cloth designing and tailoring is often a neglected business idea that is highly paying and the good thing about it is that you can start on a small scale if you like.
16. Okrika bale business
This business is thriving very well in Nigeria as a result of the poor economy of the country. An average income earner in Nigeria hardly enters the boutique in the name to buy first-grade clothing. So, Okrika bale business is a good business to start anywhere in Nigeria but most especially in sub-urban and rural localities.
17. Uberpreneur/Oridepreneur/Boltpreneur – Driving for Uber
There are many different reasons why people choose to drive with Oride, Bolt or Uber. Some do it for the freedom to drive when and where they like. They're the boss, and they work for as long or for as little as they want, following a schedule that suits their needs. An average Uber driver earns within 80,000 – 120,000 Naira a week.
Driving for Bolt, Oride or Uber is one of the most lucrative business ideas in Nigeria right now. It does not only allow you to work when you want (including nights or weekends) but also gives you the ability to earn some extra cash while doing so. While some drivers are doing this full-time, some only do it at night after the day job and on weekends.
18. Freelance Content Development / Ghost Writer
Setting yourself up as a freelance content development could prove to be a side-hustle or maybe even a full-time job.
Companies in Nigeria such as media agencies, blogs and startups will pay big time for someone who can write a clean copy of contents, whether it's for advertisements, websites or blogs. Some will even pay you for your editing services. However, consider how much work it takes to make freelancing work your full-time gig.
19. Cake and Cupcake Bakery
Making, decorating, and selling one-of-a-kind cakes and cupcakes for occasions ranging from birthdays to weddings to anniversaries is a great business idea for the hobby baker to pursue, and one that is potentially very profitable.
You can get started on a shoestring budget by baking and decorating right in your kitchen. An effective marketing idea is to send samples of your cakes to interested parties to make sure they send business your way or showcase pictures of the cakes on Instagram using appropriate hashtags.
20. Dry Cleaning Business
This is one hot business idea in Nigeria at the moment. A lot of people have done well in this business and still are doing well. There are a lot of people who are too overwhelmed by work that they may not have the time to wash their clothes. Therefore, you may want to look into starting a dry cleaning business.