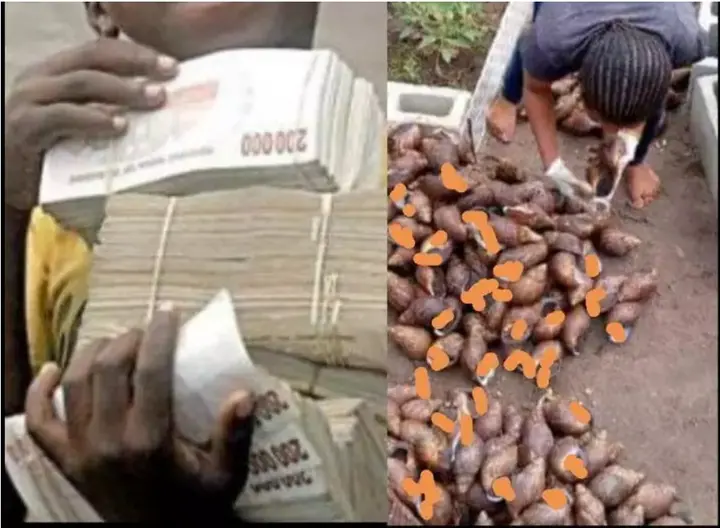 Gambling and sports betting is never the way. There are some simple, low capital businesses that are making waves right now in Nigeria. These businesses are very simple to start, you do not need any special skill, and the businesses are not that stressful.
Please do not embrace gambling as a source of survival. Run away from sports betting companies, because they will frustrate your life faster than you can ever imagine. Most people are not aware of some of these business opportunities in Nigeria, and that is why they end up losing all their money to gambling, and sports betting. These gamblers believe that they will hit it big one day. But that day they are waiting for will never come, because there is no shortcut to wealth.
I'm aware of the hardship in Nigeria, and I must tell you that things are no longer easy for an average person here in Nigeria. That does not mean you should settle for less, that does not mean that you should gamble with the little money you have, no! There are some simple businesses you can do that will fetch you a lot of money. Like I said earlier, these businesses do not require high capital, some will cost you nothing more than ₦10,000 to begin.
The most interesting thing about these businesses are that they are highly profitable. They will make you rich in no time if only you have focus, and also pump in more money into the businesses. Please Stop Gambling, do these five simple businesses below, and you will become rich.
1. Snail farming Business.
This business is highly profitable. People into snail farming business are unwilling to let others know about the business methodology. Snail farming business is simply raising edible land snail in large quantities mainly for consumption. This business is as simple as ABC, and the demand is higher than the supplies due to scanty snail marketers.
The beauty of it is that snail reproduces rapidly. They are capable of producing hundreds of eggs in one batch, which hatch into more snails. With the Achatina snail Specie, it is possible to produce 300,000 snails in one year, which is worth more than ₦1,000,000. Land snails have different species, but the Achatina snails are mostly used by snail farmers because they can lay 200-350 eggs in one batch.
It's a pity that most Nigerians do not know about this business. Do you know that snail is also an export commodity? This means that you can easily export your snails to others countries. Snail farming in Nigeria requires small capital, and the running cost is not high, so you do not need to worry much about money.
I myself started this business with the sum of ₦30,000. I was afraid and reluctant at the beginning, and that was why I used such small amount of money. After three months in the business, I got the biggest surprise of my life, I made a whooping ₦320,000. This is why I will forever thank a rich friend of mine who introduced me to this business. He is making millions from this business alone every year. Stop Gambling, do this business, and you will never regret it. All you have to do is, make a little research on the business, and you're good to go.
2. Raising day old chicks business.
Day old chicks business is simply buying and raising day old chicks at a very cheap price, primarily for consumption. You buy them at a cheap price, and sell them after they are matured at a costly price. Only few Nigerians know about this business. You can start this business with a small capital as low as ₦10,000, and it is highly profitable. The return on investment is very quick.
Unlike snail business, raising day old chicks requires space. One day old chick could cost nothing more than ₦130. I purchased mine for ₦100 each on February this year. I was just starting, so I only bought 100 day old chicks for ₦10,000 only. Before the end of March, those chicks were already mature. Before Easter, I sold sixty to some market retailers at the rate of ₦1,800 for each chickens. I sold the remaining forty in the market myself for ₦2,500 each. To cut the long story short, I made over ₦200,000 before the end of Easter.
Chicken meat is the fastest growing protein of all proteins. The demand for chicken is ever-increasing. I know people that are making millions from this business. Invest more on this business, and you will become rich.
Day old chick looks like this.
One week old chicks.
4 weeks old chickens.
8 weeks old chickens.
3. Mini importation.
Mini importation is the easiest of them all. It is the buying of goods at a cheaper price from abroad, and selling at a higher price in your country. To do this business, you only need your phone, and a good internet connection. This business is highly profitable.
Some people call mini importation a blood money business because it is only the business where the profit can be two times the capital. I started mini importation business with just ₦8,500 after so much persuasion from my friend. At the end of the month, I earned ₦28,300 without stress. Instead of gambling, do mini importation, and you will never regret it.
4. Selling T-Shirt/used clothes.
T-Shirt business is also profitable. This business is mainly for those that do not have enough money. You can make a lot of money from this business if you put your attention on it. This business is less stressful, the capital is very low, and it is very profitable.
An average T-shirt in Nigeria goes for about ₦1000 in wholesale price. That same T-shirt cost ₦1,700 to ₦2,500 on Jumia. All you have to do is, register in any online shop of your choice, then buy the clothes in bundle, and place them on the e-commerce site. You do not need to border yourself about marketing, because the site will help you sell them.
You can also sell used clothes in Nigeria and become rich. In Nigeria, used clothes are called okrika, but I call it second hand clothes. There are a couple of markets where you can buy used clothes to sell in the market,or even in your neighborhood. Google for these places and you will find them instantly.
5. Phone accessories business.
Phone accessories business is a very popular business here in Nigeria. If you are looking for a way to make money in Nigeria, I will advise you to look into phone accessories. Start selling them, and you will never regret it. The demand for phone accessories are high, that is why people that do this business are making a lot of money.
Buy phone accessories like charger, earphone, phone cover, and screen guide for cheap price, and sell them.