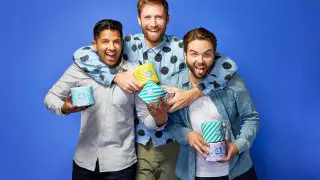 I have seen several people on social media posing questions as to what business they should do at this time that will fetch them money.
There are business ideas in their large numbers which anybody can do to make money at this time. But there is always a lacuna.
People will tell you they have a business idea but they lack capital to start it.
This gave rise to another question. Which is; what business can someone do at this time and earn income without investing a dime on it?
Now, consider these two businesses:
Waste Paper Business
Many people are not aware of this business. And at that they don't know what they can earn when they venture into it.
The amazing thing again is that anybody can do the business without spending or investing on it.
It pains me whenever I come across heaps of trashes filled with papers on fire.
That is money lying in waste!
Schools and offices always set this money bank ablaze, especially educational institutions.
How can you turn waste paper into a business?
Very simple!
Toilet tissue business is thriving in the country now. The only raw material for toilet tissue is paper; any kind of paper. The big publishing firms have discovered this secret. They have added toilet tissue production in their publishing business. They no longer throw their cut off away. They no longer set it ablaze.
Someone who is interested in this business will have to do two things. The person needs to find sources where he will sell the waste papers; that is, buyers. He will have to look for toilet tissue producers and negotiate with them.
It is finished.
He will need to go to schools. The Primary, Secondary and Tertiary institutions, and tell them he is in need of waste papers. Go to offices and find out where they have abandoned papers and tell them you can clear it for them free of charge.
How did I know about this business?
I learned about it from my course-mate.
He couldn't secure any job after our NYSC. He ventured into waste paper business. I didn't know there was something lucrative in it until last year when he chatted me on Facebook.
He chatted me from Oversea and when I asked him how he secured his way out, knowing how poor he used to be, he told me he raised money from his "dustbin" business.
Actually I used to refer to the business as a dustbin business. But now, I am also into the dustbin business.
It is a humble business. But there are big money in it. It is a business you begin without any investment.
Snail rearing
Snail business is currently booming in this present time. It is one of the businesses anybody can do and it requires no capital.
The price of a painter or a bucket of snail is not a child's play. The cost of cooking with snail has placed the slow moving creature to be the big man's meal.
All it require is an open space and determination. You don't need to go to market to buy the food or to buy the snail before you start.
Just move around the bushy areas in your place around 11 p.m and 1 a.m. You will pick enough of them. Bring them and put them in the open space where you prepare for them.
You will need to feed them with pineapple peels and water melon peels, chaff and leaves. These are no big deal to get. You can get them from those who sell fruits in the streets.
The snails will multiply in a month time the in the manner that will baffle you. How?
They will lay eggs and the eggs will hatch. You can search the YouTube and get more information on the new trends in snail rearing.
Congratulations in advance!