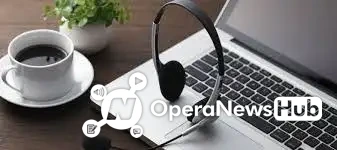 We are in a digital age, there is a lot businesses you can do online and make a great deal of money. Well, it is not as easy as it sounds. I've tried several online business ranging from taking surveys, affiliate marketing , trading, and so on. I am not saying these business ventures are not lucrative, but it takes a whole lot of hard work to earn a living.
Transcribing is one online job you should give a serious thought. I am going to reveal some of the transcribing sites that poses no threat when it comes to the issue of NATIONALITY. An average transcriptionist earns a whooping $2500 per month which amounts to #968,750. Yes you heard me right!
What is transcribing? Transcribing is the process of converting audio files into written form. A professional that does this is called a transcriptionist. Do you know there are ton of companies looking for individuals who can help in converting their audio files to text? Some even pay as high as $30 per one hour audio. Let's take a look at some of these companies and their offers.
TRANSCRIBE ME

This is one sure platform beginners can start from. No prior experience is needed. Just pass the entrance examination and that is it. Their pay is good also. They pay a whooping $15 per audio hour. Click the link below to sign up
https://workhub.transcribeme.com/Account/Register
REV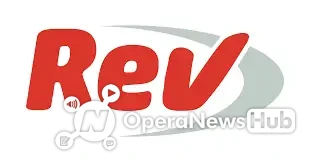 REV is another transcribing site where experience is not a barrier. However you also have to pass their qualifying test to be hired. REV rewards their transcriptionist handsomely. They pay between $0.3- $1.1 per audio minute. Click the link below to get started.
https://www.rev.com/
UPWORK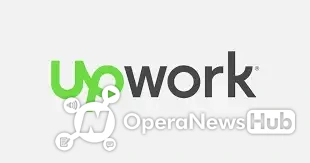 UPWORK is one of the largest freelancer website that covers a wide range of jobs. You can get transcription jobs here also. You don't need to pass any qualifying test and you can also apply and get transcription jobs with little or no experience. Their payment options are flexible also. The pay however depends on client you are working with. Click the link below to sign up.
https://www.upwork.com/
CASTING WORDS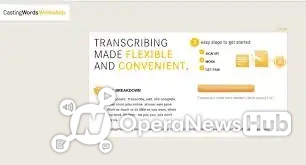 You get around $0.085 to $1 for transcribing a one minute audio file. Taking a test is not necessary to get hired. Your work is rated on a scale of 5-9 with grade 9 receiving the best pay. Click the link below to sign up.
https://castingwords.com/
GOTRANSCRIPT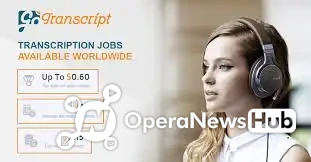 You can give GOTRANSCRIPT a try if you have a good command in English and a superb listening skill. Their Audio files are generally poor. I applied for GOTRANSCRIPT earlier this year, l scaled through the first section of the test but l had to back out at the second section because of their poor audio quality. Click on the link below to get started. Go transcript pay a staggering $0.6 per audio minute.
https://gotranscript.com/transcription-jobs
Nothing good comes easy, you need to work your fingers to the bones to become an high earning transcriptionist. Their qualifying test is quite tough but with dedication and hard work, you will ace it.
I really want to drop another article on how to pass transcription tests but your comments will determine this. Kindly comment interested in the comment box if you want the article uploaded.
Please😭😭😭😭 if you find this article very informative, kindly help a friend by sharing.