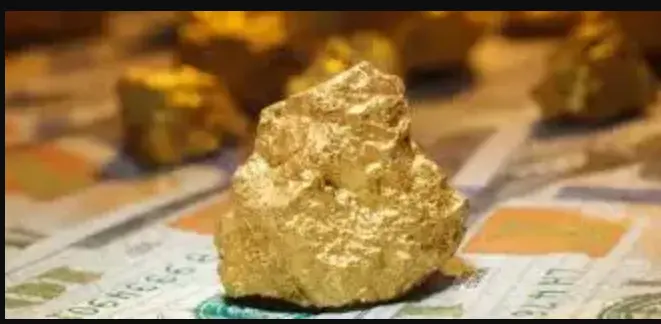 This gold mine am talking about is a very lucrative business you can start with half or full capital,and can make you a millionaire within 6 months give or take,but as many people venture into this business,many fail because " Failure to plan is planning to fail".Now here is what am talking about;it is a pure water business…..let me expand it,over 200 pure water company open in a year Nationwide,and over 65% close up in a year,because they lack concrete business plan.
An average Nigerian consumes 4 litres of water or more per day,and the demand of pure water keeps rising,satchet water is sold at #10 per satchet ND #120 per back in most places in Nigeria.But to be a successful enterpreneur in this business needs can detail biz plan which I will be giving you
Things required for pure water production
• Purchasing Land and building/ Renting :-Land in every state has it's cost,half or full plot is ok,but selecting a land is very strategic,you have to select a land with easy access to the main road,and one that is easy to access during raining season,you can get this ranging from 200k to 2million,and building ur company ranges from 3-5 million depending on where you are in Nigeria (but please don't buy a land close to a swamp,u will regret it,don't set up a factory where a pure water company is already sited,she will beat you in tactics and running capital).Your building should contain an administrative room, changing room(male),changing room(female),male & female toilets, production room,raw materials store,cloak room……if u are renting, partition the rooms as u see fit.
*If you are renting a building it shouldn't be more than #200k per annum,make sure the house has a fixed borehole.
•Dig borehole

If you rented a building,then skip this.Drilling a borehole costs at most #250k,make sure to drill your borehole 50 metres away from septic tanks,and avoid digging close to a fuel depot to avoid bad taste in the water.
•Purchasing machines
every thing you may need and their prices:
* Automated sealing machine, preferably"Dingli"-#600k-#650k
* 2 overhead tanks-#50k each
* Distillers, industrial filters
* Reverse osmosis machine (not compulsory)
* Imex Lister gen-#400k
* Truck for distribution (mistubishi canter)-#1.2M
¶Note-if you are renting a building with an already fixed borehole,you will only need the sealing machine, generator and truck.
•Materials needed for production are;
*Roll nylon;a nylon company can do it for you,with your logo and company name imprinted for 11kg at #9500 which will yield almost 350 bags ….calculate the profit,wow
*Packing bag:at most 3packs for #3k
•Nafdac no
Is very important,you can register it yourself or higher agents,you will also be required to pay the nafdac mobility fee and fee for pre-inspection,the nafdac registration fee shouldn't cost more than #30k
¶Note;contrary to the popular belief that Nafdac approval is tasking,and takes a long while is big lie,nafdac approval takes 3-4 months
•Business registration
This costs #30k,your business name should be unique ,classy and easy to remember nd pronounce,which must be printed alongside you product .
•Hiring workers
_Manager-#30k
_Operator-#25k
_Packer (2)-#10k each
_Driver-#20k
_Motor boy-#10k
Total-#105,000
**To avoid backdoor sales,from motor boy to driver,for every bag sold,give them 10 naira,at least they should be able to sell 500 bags per day times 25 working days equals #12500.
A packer can pack 100 to 400 bags,ND a driver should be able to sell 100-600 bags no matter the experience.
Always gift your loyal customers who buy in bulk from you so as to retain them,and open your ears to complains
How the golden straw is spunThis business is highly profitable depending on your ability to cut running cost
✓Production Nylon for a month-#1.4M
✓Fuel for vehicle ND factory-#120k
✓Labour-#105k
✓Miscellaneous-#150k for running 6 months
Total = #1,775,000
sales
You should be able to sell 1200 bags a day,the full load of the mistubishi canter is 400bags * 3 trips in a day equals 1200bags multiply by 25 working days =3.6Million
Cost of production minus sales
3,600,000, – 1,775,000
=#1,825,000
in a year= #1,825,000 * 12 months = 21,900,000 meaning you can gain your capital and still be a millionaire in a year
Conclusion
Every single waste in pure water is gold,
The waste nylon are kept somewhere and sold to recyclers who use it for other things
*Scraps of used machines can be sold to "bola" for extra cash
*You can also produce table water in a minute scale…..the capital for that shouldn't cost you much.