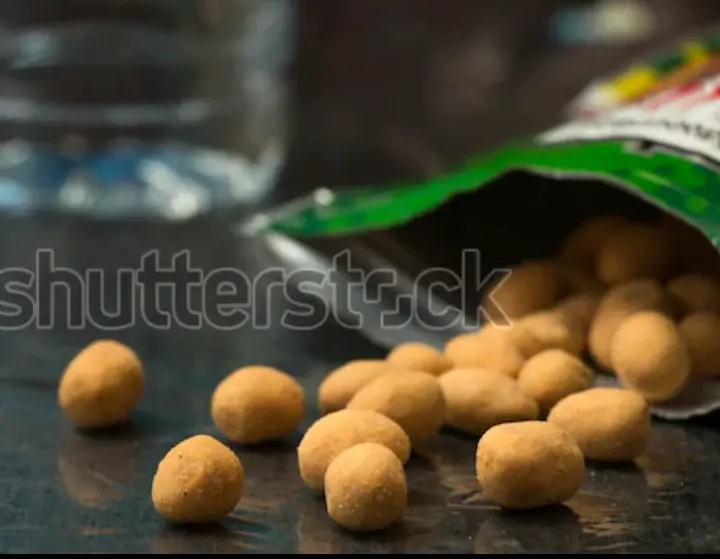 Though, is not every job that allows you do other things, so you can have multiple streams of income. In other hands, there are some jobs that gives you privilege of doing something else. Whichever type of job yours falls in, this write up is for you.
There are mini businesses you can do in your place of work. These businesses can be seen as multiple streams of income. Though, I strongly discourage any form of unseriousness or eye service in places of work. But, I encourage the use of your break period to do personal business and it should not affect your official duty.
Businesses You Can Do In Your Place Of Work:
Packaged Soya Beans
Soya beans has gain it's ground in our meals today, because of its health benefits. Many families, has made soya beans part of their children's meal. Some uses it as milk for children's pap, while some prepares it as tofu (awara). Back to business, do you know, you can prepare the soya beans, package in nylon and take to your place of work? During lunch period, market it to as many that cares to listen, I tell you, they will patronize you. If you do not try, you will never know.
Packaged Ginger
Ginger is now very expensive in the market. Just imagine, if you had dried plenty gingers when it was cheap, and begin to grind and package them now that it is costly. You would have been making so much money right now.
It's not late, buy and grind dry ginger and package it in an airtight container. Then take it to your office, show friends and colleagues whenever you are less busy, some of them would patronize you if you market it well. The grounded ginger can also be taken as tea, remember to tell them that, when doing your marketing.
Bottled Coated Peanuts
Coated peanuts is loved by many and very expensive too, learn how to prepare it or you follow me, as I will be writing on how to prepare some of these things later on. After preparing them, package them according to the size of different airtight containers and carry them in your bag to work. You will see people who will buy and even order for more.
Bead Crafts
If you know how to decorate necklace or bangles with beads or even bags, do that and take to your place of work to show them. Someone may buy or better still connect another person who will buy.
Cake Delivery
I know you may be saying "I don't know how to bake cake" You do not need to know how to bake cake to do this. Some of you works in big organizations where people do celebrate birthdays, collect their cake contracts and give to another person to bake. Prices of cakes are different. There is no stable price for cake. When you charge them, give it to someone who will deliver the cake for you at a lesser amount. You have to meet a baker to teach you how they charge for cake delivery, so you don't under charge.
Food Delivery
You are free to tell people in your place of work about food delivery services. Whenever they have conference or any program in your organization, collect the food contract, charge them and pay another caterer to cook and deliver the food.
Printing Contracts
If your office people needs fliers for any program, collect the job, take it to printers who will print it below the price you quoted in your office and after the printing, deliver the job and enjoy your profit.
Tiger Nut Drink
You can make it a point of duty to prepare this drink in the night, deep freeze it because, it needs to be very cold so it won't sour. Take it to work the next day and sell to colleagues.
Kunu Drinks
Kunu is very much loved by people. Prepare the drink and sell in your place of work during lunch hour.
Textile Business
Buy some good materials from dealers and market them in your place of work at a retail price. Some will collect the materials on credit though, but ensure they pay for it later because, debt is not good for business.
Jewellery Business
This is marketable in facilities with high number of female workers. Take the jewelleries to work especially when you get new ones. Your female colleagues will patronize you and your male colleagues can connect you to their spouses for business.
Leathered Footwears
There are people who goes to work with shoes, slippers, sandals e.t.c. After work, the goods are showcased to colleagues who are willing to see and buy from them. You too can do the same.
Restaurant business
There are office complex with restaurant space without an occupant. Those types of spaces are kept for rent. If your organization has such space, hire the space and arrange people who will be doing the business for you or better still, sublet the place to another person who will be paying rent to you.
Hair Treatment Oil
People are now going to organic products more, prepare this oil using coconut, avocado and shea butter. Package your oil in an airtight container, ready for sell and people will rush it in your organization.
Palm Oil Supply
Buy good palm oil from the south and tell your colleagues about it, when they order for it, you supply them. Oil from South is needed because of its unique taste. The ones in the city are mixed with substance.
Honey Supply
This is a good business. Buy the honey in gallon and sell to colleagues in the office. People are indeed looking for original honey to buy.
Make use of any business opportunities you find around you whether, in your place of work or at home.