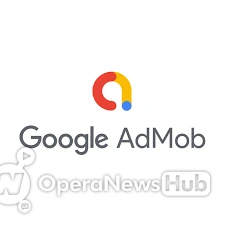 WHAT IS GOOGLE ADMOB?
know most of you know about Google Adsense, mind you this two are like brother and sister but are not interchangeable terms
But the difference btw Admob and Adsense is that; These platforms were designed by Google to give commission to those who serve Google ads on their App or their site.
Now once you create a Google AdMob account you have as well created a Google Adsense acct
Adsense Is meant for site owners while AdMob is designed for App owners.
I believe most of you have downloaded some free Apps while going true this app you see annoying ads popping up and down any ad u mistakenly clicked. Automatically you have credited the owner of that app in his admob accoumt without you knowing you did so.
HOW DO GOOGLE ADMOB WORKS?
It works with your daily and dedicated clicks
No referral needed
Just your clicks
WHY DO WE NEED THE APP?
But first you have to create your Google AdMob account, copy out your banner, and interstitial codes. Now this code is what it's used to link your app with your AdMob. The app is needed because the ad units' codes u created from your AdMob acct needs a platform which it can serve its ads and your app is that platform
HOW DOES THWE APP WORK?
Simple, it generates the ads which pop up every time enabling you to click on each ad which generates your profit on your AdMob account.
Now let go into creating how to create our AdMob acct
The fare we have gone so far
REGISTRATION PROCEDURE OF ADMOB
Step 1: visit https://www.google.com/admob
Step 2: Sign up with a valid Gmail acct
Step 3: Choose Nigeria as your country, choose Lagos as time zone, choose US dollar as the mode of payment. Click next.
Step 4: Mark all field yes on the next page. Then click next/done.
Step 5: Go to the left-hand side, click my app. Then click on create a new app. You will be asked if your app has been uploaded on the play store.. Click NOe
Step6: Enter app information (name of the app) (give it any name of your choice that you will not forget)and click on Android
Step7: Click on *create ad unit*
You will find three (3) ad unit (banner, interstitial and reward)
Step 8: Click on banner and input ad unit name(name it *banner1*) after that click create an ad unit,
Step 9: After creating a banner ad unit,
Create another ad unit and this time, click on interstitial follow the same format ...create one interstitial and name it as *interstitial 1* then click done.
copy out the codes one by one, by clicking on the square box beside the name of each ad unit. And save them somewhere till when you will use them.
Step 10: on the left-hand side, click the menu icon and click on payment and fill in your name, current address. *Ignore suburb and address line 2*
Please make sure your address is very correct especially the postal code because Google will later send you a verification pin physically to your post office, for you to use to verify your account)*
Then click save. That's all
This is how your codes will be arranged after you might have finished your Registration
Banner1:ca-app-pub-3738571822916712/4402602410
Interr1:ca-app-pub-3738571822916712/9742968122
The above code will be used in hosting your AdMob apps