He is the owner of Bua group of companies, one of the leading manufacturing companies in Nigeria.
He was born into a reputable family, in the outskirts of Kano, his father, Khalifa Isyaka Rabi'u was among the successful industrialists of the 70s.
Born in 1960, Abdulsamad Isyaku Rabi'u (CON) founded his company in 1988, and started the importation of steel, iron, chemicals and agricultural products. He continued his journey in the right track, and is today a leading conglomerate, philantrophist and important player in the nation's economy.
His cement company is the second biggest in Nigeria, behind Dangote cement and has already diversify his business into mining, quarrying, construction, shipping, real estate, manufacturing and power.
His office is located in the outskirts of Victoria Island, and is believed to be among the most tantalizing offices in Nigeria.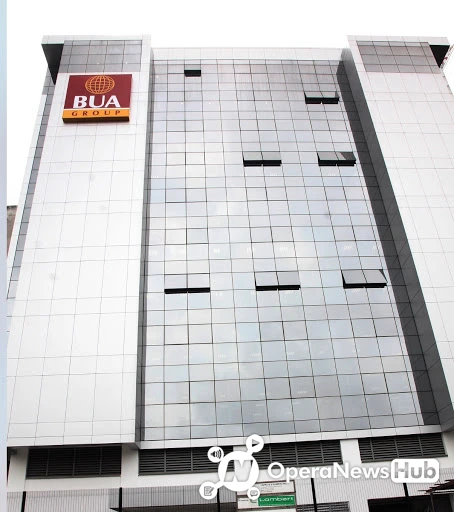 Bua, who failed to appear in the Forbes list of African billionaires, in 2015, but surprisingly took number 16 spot in January 2019, with a whopping sum of 1.6 billion dollars.
In the first quarter of 2020, his fortune has jumped to 3.1 billion dollars, which is quite astonishing. If Bua's fortune continue to increase the same way, he will one day overtake Africa's number heavyweight (Aliko Dangote).
Bua has already tumbled Folorinsho Alakija to occupy the number 8 spot on the Forbes list of Africa's billionaires.
As of May 27 2020, Bua's networth stands as $3 billion.