This articel is used to describe to you on how to open a paypal account in Nigeria.This has been giving many people problem specially for people who want to earn money online but find it to open paypal in other for them to receive their money on online business.
Paypal is the world most used online money transfer platform and it is used by millions of people around the world to send and recieve money.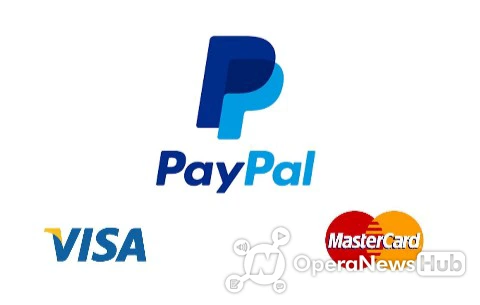 For years, paypal has basically shut Nigeria out due to our notoriety in internet fraud.As the fraud was detected as well as Nigeria become the largest economy in Africa,paypal has now lifted restrictions on Nigeria.
Creating a paypal account is quite simple and it can be done in two different ways.
Requirement For Opening a Paypal Account In Nigeria
1.Firstly, you need a valid email address
2.Secondly ,you need a visa or mastercard linked to a Nigeria bank account.It could be credit or debit card.it is important for verifying your paypal account.The srvice would debit a tiny amount from the card and once you confirm the transaction,the account will be fully verified.
3.Lastly,please note that interswitch's verve card does not work with the service.
Steps To Open a Paypal Account In Nigeria
1.The first thing you need to do is to go to www.paypal.com/ng
2.Then you click on signup
3.Fill in your email address (doesn't have to be your Gmail or Yahoo.It could be anything i.e freeland.com)
4.After that, type in your password and make sure it is the one you will remember
5.Move to the next page and type other details such as names, date of birth,address and phone number.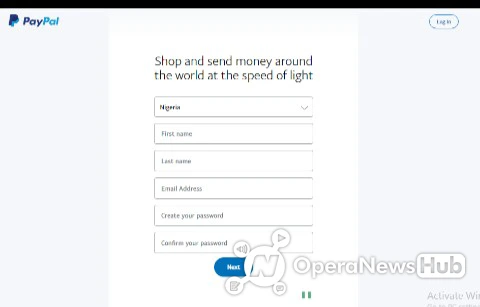 6.Also note, when filling in your address make sure that it matches the same address details you filled when you opened a bank account.
7.It takes you to the next where you fill in your debit card details.
8.Put in you in your card number, expiry date and the last 3 digit behind your debit card.
9.Then verify by going to your email and click on verify.
10.Then your account is set.
11.Finally, test it by sending $10 to anyone or to your paypal account abroad that is if you have one.
12.Then you get debited in Naira and you should get an alert from your local bank.
Using a Wallet
First Bank offers this option through their exculsive deal with paypal.So how does this work?
1.Firstly ,log in to your internet banking account using your password and token
2.Then choose the paypal wallet in the main tab and click create paypal wallet on the drop down menu.
3.Afterwards,select which cards you wish to link to your paypal account and which card will be the default card.Try using one card for easy reconcilliation.
4.Press the button on your online token and confirm accordingly
5.Create a password in the pop-up window that appears
6.Click on Agree and create account.
7.Finally,go to your registered email account with the bank which confirms that you have created a paypal account.
How To Recieve Paypal Payment from Nigeria
First, you visit the most feasible country paypal you want yours to be domiciled.
For US,it's www.paypal.com/us
For southAfrica,it's www.paypal.co.za
and so on...depending on your chioce.
Secondly, you sign up to the business option,and fill in your business and personal details.For the business details,please choose Individual Business. Then you will be required to put in your legal ID like NIN or Passport number.
You should use your personal details as they appear in your bank.Fill in your personal details,verify and move to the next page.
Thirdly,verify your email and liftt your paypal limit with a credit card.
You can get a working card at UBA or the wema by Alat card,they work well.use it to verify your paypal and lift the limit.
Finally,Test your account by sending some funds to activate the account .you can get paypal fund from freelancers and your account is set.
Do you still have any question on how to open a paypal account?