50 Business Ideas to Generate Side Income
1. Auto detailing
Have a meticulous eye for detail and love to get things gleaming clean? Auto detailing is probably a perfect side business for you. In essence, your job is to make cars sparkle inside and out – and many people are quite happy to pay well for this service.
2. Babysitting
Got lots of evenings free? Like kids? Babysitting may be a great side business for you. Keep an eye on multiple children on Friday and Saturday nights and you can earn some easy cash over time.
3. Rent out a room in your home
Have some extra space in your home? Turn that extra bedroom into a "bed and breakfast" room. If you live near any sort of tourist destination, you can try your hand at renting out a room through Airbnb or CouchSurfing.com. You may also find paid hosting opportunities in your community: Sign up to host exchange students, visiting professors to a nearby college, or hospital patients receiving long-term treatment.
4. Blogging
If you enjoy writing, find a topic you're passionate about and start a website dedicated to covering that topic and anything else interesting you want to talk about. All you need is a computer, some time, and some energy to consistently write. It can start as a hobby and turn into a business over time. And blog hosting can cost less than $12 per month.
5. Buying and reselling on eBay
Thanks to technology, there are more opportunities than ever to buy and resell products for extra money. Plenty of people buy local and in-demand products at a discount and resell them on eBay for profit.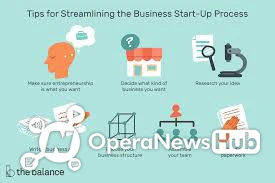 6. Cake and cupcake baking and decorating
Enjoy baking and have a bit of an artistic touch? Learn how to decorate cakes and make them for special events. Sell your creations online via Craigslist or your local neighborhood Facebook page, or at local farmers markets. Many people are willing to pay others to create custom cakes for birthday parties and special events.
7. Snowplowing
Live in an area with plenty of snowfall during the winter? If so, you could easily start a snowplow business by investing in a plow attachment for your pickup truck or Jeep. If you want to start smaller, you could even build your business by clearing driveways and walkways with a shovel or a snowblower.
8. Dog walking
Dog walking is the perfect side business for anyone who has a few hours to kill during the day. Once you get a few clients, you simply need to pick up their dogs and take them on long, leisurely walks that will tire them out and keep them in shape. Bonus: Walking dogs may help you in your quest to stay fit as well.
9. Freelance writing
If you're good with words, you might be able to find some work as an online freelancer. A variety of publications need online content in the form of stories, product or service descriptions, and reports, and if you have the talent and skill, you could easily be the one to create them. Fortunately, all you need is a computer and Internet connection to get started.
10. Creating custom clothing
The Internet has created opportunities for people who can sew and design custom clothing for special events. Many people have found success creating custom birthday outfits for babies and selling them on sites like Etsy or eBay, for example. In addition to selling online, you could also market this service to people in your local community.
11. Housecleaning
Many people simply don't enjoy cleaning their homes and are willing to pay a reasonable price to have someone do the work for them. This is a great way to earn extra money in a flexible way, particularly if you have time off during the workweek. And since you will be working for yourself, you can often choose your own hours, terms, and pay.
12. Pet sitting
When people go on trips, they're often concerned as to what will happen with their pets. That's where you step in — offer yourself as a safe place to leave their pets, or be willing to go to their home to take care of their pets. In many cases, people are more than willing to pay a qualified pet sitter in order to avoid sending their pet to a professional kennel.
13. Home daycare
Many states allow people to start an in-home daycare with minimal licensing and paperwork. If you love children and have plenty of time and space at home, this is a perfect business to get into. All you need is a safe room or two for children to play in, some toys and activities, and a whole lot of patience.
14. Cleaning services for businesses
Many businesses and civic institutions need individuals who can clean their offices and common areas outside of normal business hours. If you're willing to work some nights and weekends, you can build a cleaning side business and get in shape all in one fell swoop.
15. Social media expert
Almost everyone uses Facebook, Twitter, and Pinterest these days, but did you know that many companies will pay people to help them manage their social media accounts — sometimes even part-time from home? To find social media jobs, you can start by contacting businesses with a social media presence and scanning sites like Upwork.com for opportunities.
16. Gourmet cookie making
If you love baking and are able to keep your hand out of the proverbial cookie jar, making gourmet cookies is a great side hustle with plenty of long-term potential. Start by learning how to execute unique and tasty gourmet cookie recipes, then seal the deal by creating or purchasing professional-looking packaging. Sell your cookies online or to people in your local community.
17. Antique refurbishment
This is a perfect side business for people who love antiquing. Take worn-out antiques home with you, invest the time and care needed to transform those old items into something amazing, then resell them at a profit.
18. Personal chef
I recently met a woman who earned quite a bit of money as a very part-time chef. Once a week, she would go to someone's house and prepare a homemade meal for their family, then do all the dishes and cleanup work. This gives the family plenty of together time, while putting some cash in the woman's pocket. If you love to cook, this can be a great opportunity, but you may have to put a lot of effort into searching for clients.
19. Event coordinator
Events like family reunions and large parties are often full of busywork that many people simply don't want to tackle. That can be the perfect place for you to step in and take charge of the planning and coordination. And thanks to the Internet, it is now easier than ever to market your event planning services.
20. Event DJ
Are you an audiophile? If you have a great sound system and a large selection of music, you've already got what you need to hire yourself out as a DJ for various events and receptions. This is a great way to fill an afternoon or evening while also earning some cash in the process.
21. Exercise instructor
Many gymnasiums will trade membership and often a bit more for a person willing and able to teach an exercise class. You can also find people who don't want to go to a gym and train them at home as a personal trainer. If you're in good shape, this is a great opportunity to earn some extra money, plus it can often lead to additional income with one-on-one instruction opportunities.
22. Gardening services
I've actually fielded requests from others looking for people willing to do this, so the demand is out there. To put it simply, some people are willing to pay others to get a vegetable or flower garden started for them in their yard so they can have access to ultra-fresh produce without all the legwork. If you have a green thumb and some knowledge about the vegetables that grow well in your area, this would be an easy business to start.
23. Handyman services
Skilled at basic home repair? Let people know that they can call you for small repair jobs like basic plumbing, fixing a broken stair, and other things. You'd be amazed at the simple things people are willing to pay others to help them with.
24. Catering
If you love to cook, take the "Blondie" route and start a home catering business. Catering is a business that's perfectly designed to reward those who plan well, and it can often fit perfectly into weekends, which could work great if you are trying to build a business outside of normal working hours.
25. Interior decorating
Fascinated by interior design? Have a huge collection of interior design materials around? Many people are quite happy to hire someone to help them decorate their home, and that's especially true of those who want a magazine-caliber style yet don't have an eye for design at all.
26. Pet yard waste cleanup
For many people in suburban areas, cleaning up pet yard waste is a real hassle – it's disgusting, for one. Instead of cleaning it up themselves, they might hire someone to do it regularly, two to three times a week. There are several such services in our area, actually.
27. Knitting, crocheting, or quilting
Skilled at creating blankets and sweaters? There's a huge market for these types of items – even better, you can usually make them in your spare time whenever you have it. As always, local shops and sites like Etsy are great venues to sell such items.
28. Landscaping services
Willing to mow lawns and trim bushes and trees? Many people are quite happy to pay for such services, and the demand is persistent: Nature just keeps growing… and growing… and growing. Not only is this a great side business for a fit adult, it's also a great way for a teenager to get a small business started.
29. Furniture making
If you're adept at woodworking and have some basic equipment, it's easy to get into business making deck furniture. It only requires a few items – a saw, a drill, a sander – and some creativity and passion for working with wood. If you have the tools or just want to turn your hobby into a business, this may be a great small business idea for you. In addition to creating new items, you could also focus on repairing existing wooden furniture or woodwork.
30. Meal-to-go preparations
Remember my earlier post about breakfast burritos? Making meals in advance is a great way to save money for yourself – but you can often prepare these for others as well and sell them for a markup. Prepare eight casseroles, for example, then sell six of them to cover your costs, and you've got two free dinners for your family (and maybe a bit more). You can grow this by taking orders from others and finding out what they like.