Once an entrepreneur is inspired by a new business idea, careful planning is very crucial. The plan which is usually in written form, is variously known as business plan, a project report or a feasibility report. A business plan is a detailed written statement that describes the nature of business, the target market, the advantage the business will have in relation to competition, and the resources and qualifications of the owner.
Oshagbmi (1983), define business plan as a statement detailing the various preparations and considerations in a new business venture. It is an evaluation of an intended project; a feasibility study with an emphasis on technical and economic viability.
Planning forces the entrepreneur to carefully think through all the issues and problems associated with starting and developing the business. Most entrepreneurs have borrow money, and business plan is absolutely critical to persuading lenders and investors to participate in the business. studies have shown that small businesses with a carefully thought_out, written business plan are much more likely to succeed than those without one.
In writing a business plan the concern is not only with practicability, but also with profitability and feasibility desirability of project or business. Business plans may be written by any prospective or a practicing business man. In the case of practicing businessman, he may want to add another line of business to his current operations. Sometimes a businessman may want to divert his operations by moving in to a totally different form of business.
Whatever the prevailing circumstance, it is best to write a business plan before business activities commences. A business plan is a testimony that the businessman has done his homework properly.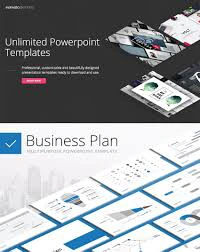 Details of a business plan may vary, but successful business plans generally share several characteristics;
1.Demonstrate a clear, compelling vision that creates an air of excitement.
2.Provide clear and realistic financial projection.
3.Include detailed information about the industry and competitors.
4.Provide evidence of an effective entrepreneurial management team.
5.Pay attention to good formatting and clear writing.
6.Keep the plan short not more than 59 pages long.
7.Highlight critical risks that may threaten business success.
8.Spell out the source and uses of start up funds and operating funds.
9.Capture the readers interest with a killer summary.
(The summary)
Should not be more than three pages.
This is the most critical part of your plan, because it must capture the readers interest.
What, how, why where etc must be summarised.
(The business description segment)
Name of the business.
A background of the industry with history of the company if any should be covered here.
The potential of the new ventures should be described clearly.
Any unique or distinctive features of the venture should be spelled out.
(The marketing segment)
Convince the investors that sales projection and competition can be met.
Market studies should be used and disclosed.
Identify target market position and market share.
Identify all market source and assistance used for this segment.
Demonstrate pricing strategy, since your price must penetrate and maintain a market share to produce profits. Thus, the lowest price is not necessary the best price.
Identify your advertising plans with cost estimates to validate the proposed strategy.
(The research design and development segment)
Cover the extent of the cost involved in needed research, testing or development.
Explain carefully what has been accomplished already.
Mention any research or technical assistance provided for you.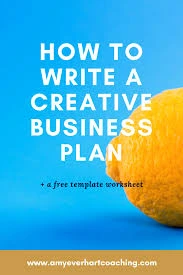 (The manufacturing segment)
Provide advantages of your location (zoning, tax laws, and wage rates).
List the production needs in terms of facilities, plant storage, office space equipment and machinery.
Describe the access to transportation for shipping and receiving.
Explain proximity to your suppliers.
Mention the availability of labour in your location.
Provide estimates of manufacturing cost. Be careful; too many entrepreneurs under_estimate their costs.
( management segment )
Provide resumes of all key people in the management of the venture.
Carefully describe the legal structure of the venture (sole proprietorship, partnership or corporation).
Cover the added assistance, if any advisers, consultants, and directors.
Provide information on how everyone is to be compensated.
(Critical risk segment)
Discuss potential risk before investors point them out. Some examples include:
Price cutting by competitors.
Potentially or unfavourable industry wide trends.
Design or manufacturing cost in excess of the estimates.
Sales project not achieved.
(The financial segment)
Provide statements.
Describe the needed sources for your fund and the uses you intended for the money.
Provide a budget.
Create stage of financing for the purpose of following evaluation by investors at various points.
(The milestone schedule segment)
Provide a time table or chart to demonstrate when each phase of the venture is to be completed. This shows the relationship of events and provide a deadline for accomplishment.
(Cover letter)
Only one thing is certain when an entrepreneur goes hunting for money to start business, he or she won't be the only hunter out there. He needs to make potential want, reads his business plan instead of hundred of others on their desks. The cover letter summarise the most attractive points of his project in a few words as possible.