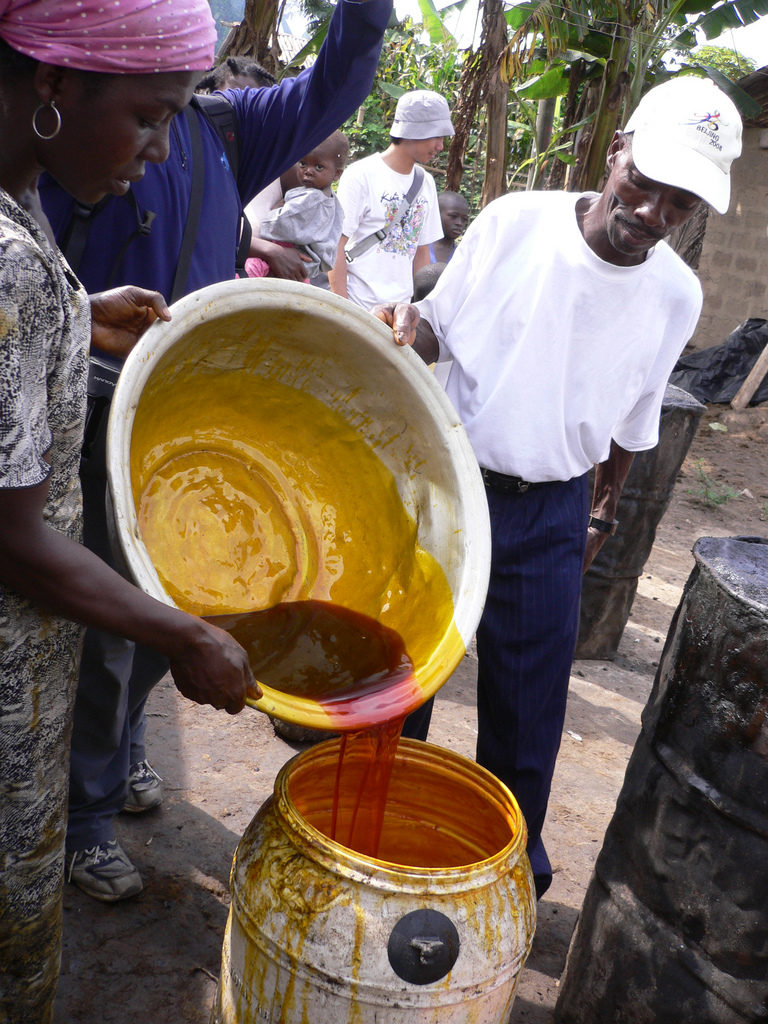 A multinational oil company, Victory Crystal Investment, says it will invest $13m to resuscitate the moribund Okitipupa Oil Palm in Okitipupa, Ondo State.
Victory Crystal Investment is a subsidiary of Victory Group which is into agriculture, energy, construction, finance and property.
The Director of Communications and Corporate Affairs of the company, Miss Kemi Olatunji,  on Tuesday said that the $13m would be used to rejuvenate the plantations, revive the three palm oil processing mills in Okitipupa, Irele and Iyansan and recapitalise the moribund company to reclaim its old glory in palm oil export.
"Okitipupa Oil Palm Plc is overgrown with weeds and currently running at loses and we have put in place plans to recapitalise it with $13m to make the company run at full capacity.
"When it is recapitalised, it will generate employment, boost the state's internally generated revenue and grow the economy of host communities.
"With the recapitalization, we are looking at cutting ageing palm trees, replacing them with modern seedlings that are thriving all over the world like in Malaysia so that we can start harvesting from four to five years.
"We will equally ensure that OOPC starts exporting its products as it used to be in the 80s," she said.
Olatunji said that the court case between the state government and the minority shareholder of the company would be resolved amicably in the interest of all parties.
She said the Victory Crystal Investment had commenced discussions with its partners in Europe on the resuscitation of the moribund company.
"We need to revive the dead companies in Ondo State to reduce unemployment, engage youths in productive ways and reduce crimes.
"This is the time to re-engineer our economy in the state.
"We believe the resuscitation of OOPC, the economy of the host communities will move from zero to high level because people will be empowered.
"It is a shame that no single company was brought to Ondo State in the last eight years,'' Olatunji said.
Okitipupa Oil Palm Company was established in 1968 and was served by oil palm estates scattered across the three local governments of Okitipupa, Irele and Ese-Odo.
OOPC was a successful company in the past where former President Olusegun Obasanjo and Unilever had substantial shares before it failed due to alleged government's interference.
The firm's current minority shareholder, EasterPot, has 35 percent share, while the state government has 29 per cent share.